Group Health Insurance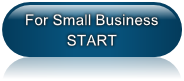 We Will Evaluate Your Group Insurance
Expert assistance in:

Health Plan Enrollments
Locating a Doctor of Choice
Evaluate Claims
Billing Problems
Cal Cobra and Cobra
Cafeteria Health Plans
Section 125
POP Plan for Tax Savings
Direct access to our office for your employee's

Call for A Free Group Health Plan Checkup 949-642-6668
Why Use Azonic Insurance?
Expert agents. Expertise and efficiency delivered at no additional cost.
NO VOICE MAIL – during business hours talk to an expert every time
Personal service
Local office that welcomes walk-ins
Annual review of coverage
All major carriers
Service after the sale! No additional cost when using our expert health insurance agents
On-going evaluation to ensure the best coverage
Available 24 / 7 on the web.
Ready for something better?
Call 949-642-6668 or email  for more information and a Instant Quote.